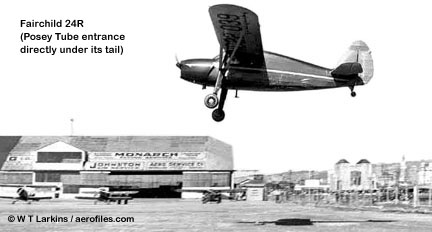 We are presently "data challenged," and as soon as more information or photos are found, these pages will be expanded accordingly.


If you have, or know a source of, any textual matter about SFBA — articles, news clippings, personal accounts — or photographs, maps, or relative memorabilia, kindly share with us to keep alive the spirit and memory of this wonderful flying field of the '30s.


Please contact us by email for a special address before sending anything so that it doesn't get mixed in with our normal inundation of daily emails.


For now, enjoy some great photos of the planes of Bay Airdrome by Bill Larkins and others who were fortunate enough to have been there...

Click for an inventory of aircraft at SFBA from 1931-1940.
Hangar #5, a 1993 sheetmetal grave marker


<!img src="/cgi-bin/Count.cgi?trgb=000000&df=aerofiles/counter_sfba.dat&dd=E">